Iraqi forces are targeting two more villages which if successful will bring them just metres from Mosul, a senior officer said.
Speaking outside the recently taken town of Bartella, the Counter Terrorism Service (CTS) officer said that the target is to capture Bazwaya and Gogjali.
Muntadhar al Shimmari told reporters: "If we manage that, we'll only be a few hundred metres from Mosul."
Troops have now entered Karama, the first district inside Mosul, a senior officer said.
As an aircraft struck a suspected IS mortar position in the distance, the officer's convoy of Humvees sprayed gunfire towards an industrial area still held by jihadists.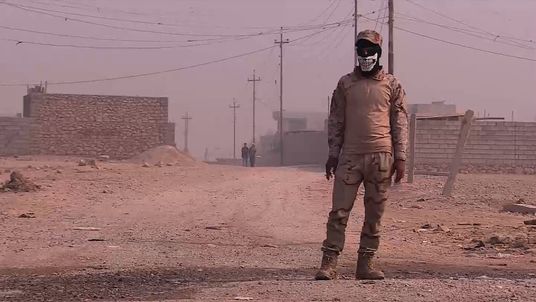 A massive offensive to retake Mosul, Iraq's second city and Islamic State's last major stronghold, began two weeks ago.
The Joint Operations Command coordinating Iraq's war on IS said CTS and army forces launched a drive "to advance toward the left bank of the city of Mosul from three axes".
Mosul is split down the middle by the Tigris River and Iraqis refer to the eastern half of the city as the left bank and the western side as the right bank.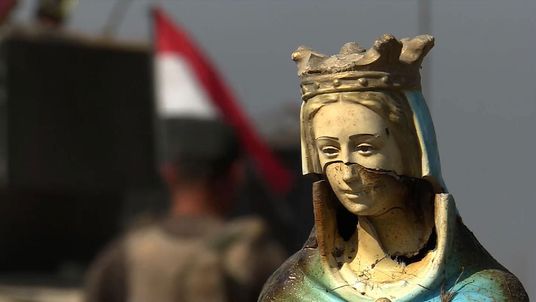 Tens of thousands of security personnel are involved in Iraq's biggest military operation in years and are moving in on three main fronts – north, east and south.
Another front was opened at the weekend by paramilitary forces dominated by Iran-backed Shia militia groups.
Although they are not planning to reach Mosul, they are targeting the town of Tal Afar to the west with the aim of retaking it and cutting off supply lines between Mosul and the Syrian border.
Dozens of villages and several towns have already been captured from IS with many operations still ongoing.
Iraqi forces plan to besiege Mosul and open safe corridors for the million-plus civilians still believed to be living there.
Once the Iraqi forces have taken the city, fierce street battles are expected to break out as they take on die hard jihadists
Please follow and like us:
166total visits,1visits today